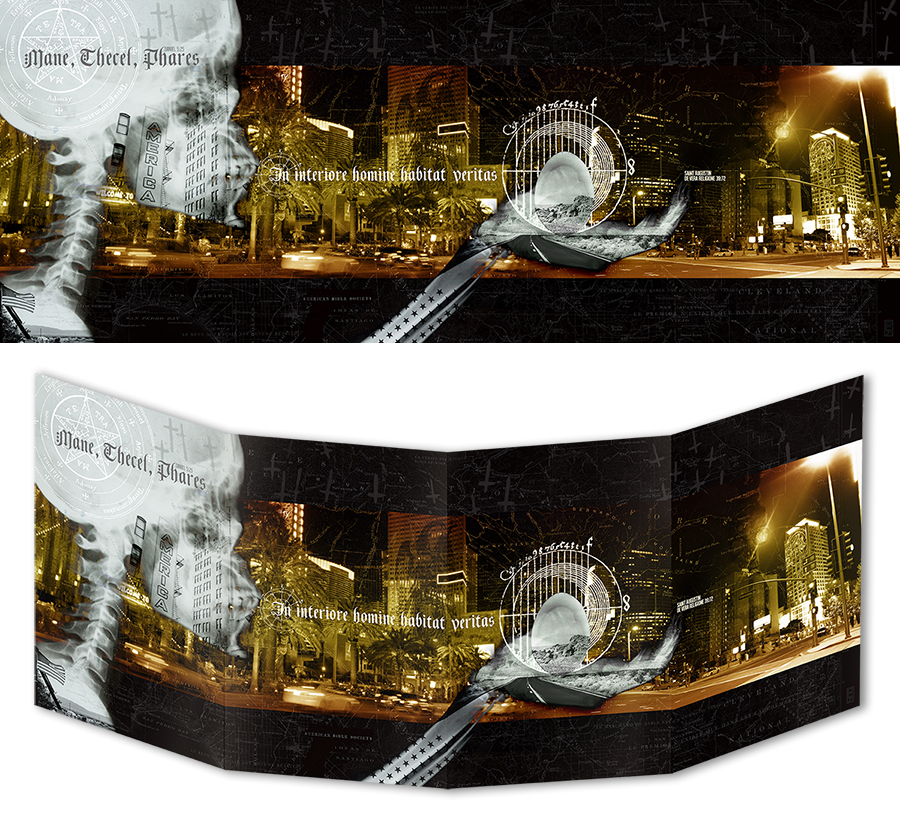 Le rêve américain
Témoins de la mort surnaturelle et spectaculaire d'un de leurs proxénètes, les Faucheux se rendent à Las Vegas, à la recherche de prostituées disparues et d'un mystérieux gourou.
Entre jeux de pistes mortels, attaques d'étranges illuminés et guerre de territoires avec les factions occultes de la cité du péché, leur arrivée déclenche une réaction en chaîne menaçant les fondations mêmes de l'organisation mafieuse.
Dans
Americana : le rêve américain
, les joueurs incarnent des Faucheux, les fils de la Veuve Noire, croque-mitaines et bras armés de son organisation.
Inspiré par les films Casino, The Chaser, Heartless et Lord of Illusions, le jeu vidéo Hotline Miami, les clips et la musique du groupe Tool, Americana : le rêve américain est une plongée dans un Las Vegas interlope, étrange et halluciné.
« Americana : le rêve américain » contient tout ce dont vous avez besoin pour jouer :
• un écran 4 volets utilisable pour n'importe quel jeu ou scénario contemporain-fantastique.
• un imposant scénario complété de nombreux conseils et aides de jeu.
• des indications de choix musicaux pour le sonoriser scène par scène.
• des règles simples et rapides pour gérer les actions et capacités des Faucheux.
• une feuille de Faucheux à personnaliser.
« Americana : le rêve américain » est prévu pour :
• 3 à 6 joueurs (meneur inclus).
• 12 à 20 heures de jeu.
• être joué avec des dés à six faces (non inclus).
Réservé à des rôlistes confirmés :
joueurs matures et meneur expérimenté
Ne nécessite pas Americana : l'intégrale du syndrome de Babylone